We would LOVE to have you on our First Coast Honor Flight Team!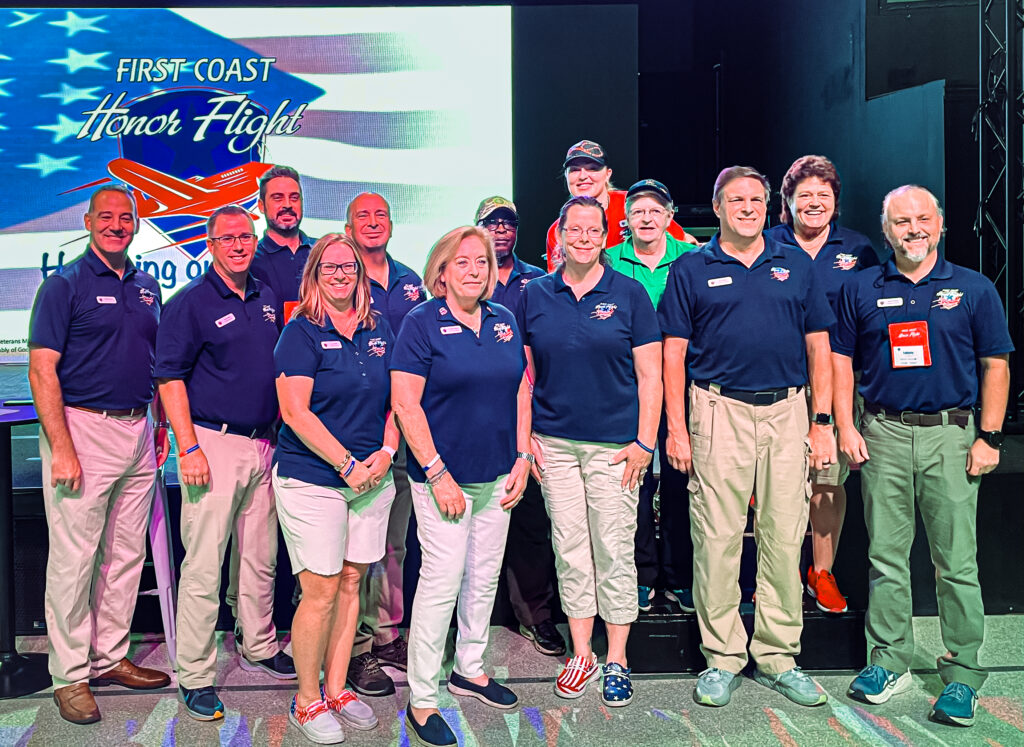 First Coast Honor Flight is successful because of the dedication of our Volunteers. We have a wide variety of areas where you can help support our programs that recognize the contributions of our Veterans. Every volunteer helps make our program a success and the personal rewards are great!  
Volunteer Application
Please print out and complete the application below: 
1. Print and fill out application.
2. Scan then upload file below OR
3. Email back to us at [email protected] OR
4. Mail it back to us at our PO Box 
We look forward to hearing from you soon!
 First Coast Honor Flight, Inc.
P.O. Box 600785
St. Johns FL 32260
Toll-Free: 1-888-400-1185
Email: [email protected]
Your support and donations will enable us to  send more Veterans to Washington D.C.. 
Your generous donation will fund our mission.